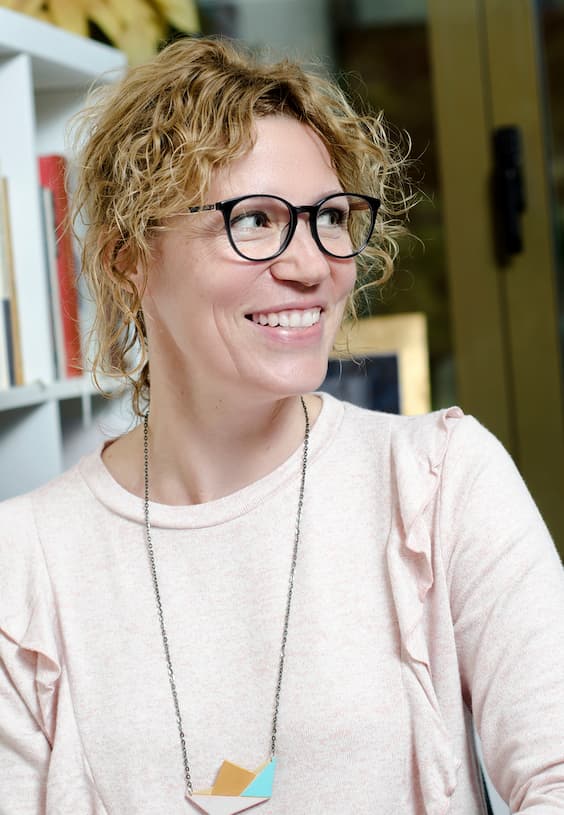 Assoc. Prof. Jelena Vlašić Duić
Office: B 318-a
Phone: 4092 296
jvduic@ffzg.hr
Office hours: Tue 10-11 and via e-mail
Bibliography
Jelena Vlašić Duić, Ph.D is Associate professor at the Department of Phonetics.
She was born 1973 in Split. She attended primary school in Vela Luka and grammar school and music school in Zagreb. She got her MA in Phonetics and Croatian Language and Literature in 1999 at the Faculty of Humanities and Social Sciences, University of Zagreb with the thesis "Verbal humor in collection of poems Libro Dubaja Marusa by Šime Vučetić". At the same faculty she got her PhD in Croatian Language in 2009 with the Thesis "Dialogue in Croatian film". From 2000 to 2010 she worked as Instructor and Junior Researcher, from 2010 to 2018 she is Assistant Professor and until present she is Associate Professor at the Department of Phonetics at Faculty of Humanities and Social Science, University of Zagreb. She teaches courses in phonetics and rhetoric: Speech Linguistic, Oratory Methods, Orthoepy of Croatian Language II, Rhetoric and Stylistics and also Diction on Academy of Music, University of Zagreb. In 2009 she teached Dialogue in Croatian film on Postgraduate Doctoral Program in Linguistics, and Written and Spoken Communication in Croatian on Postgraduate Specialist Study of Applied Croatistics. As phonetician she worked for nine years at Croatian Television and three years at RTL Television in Service for language and speech with journalists and TV anchors. As a lecturer she worked at the School of Rhetoric Ivo Škarić, teaching rhetoric to high school students at 3 seminars.
For scientific research she participated in two projects funded by Croatian Ministry of Science, Education and Sports where principal investigator was Branko Vuletić: Speech stylistics in poetic and political communication (1996 – 2002) and Speech stylistics in literary and public communication (2002 – 2011). In 2018 she was principal investigator on project Development of a corpus for learning and teaching Croatian accents funded by grant from the University of Zagreb and has actively participated at various domestic and international conferences and she has published, individually or in collaboration with other authors, over 30 papers in domestic and international proceedings and journals.
She is a member of Croatian Philological Association, Croatian Applied Linguistics Society, Language and Speech Council at Croatian Television, a member of the editorial board in Journal for phonetics Govor/Speech and a member of the Philology Department of the Croatian Ministry of Science and Education. From 2016 to 2017 she was the head of the Department of Phonetics at Faculty of Humanities and Social Science, University of Zagreb. In 2019 she was member of the Programme committee of the international conference Meaning in Language – from individual to collective (Rijeka, Croatia) and Programme committee chairman of the international conference Speech Research (Zagreb, Croatia).