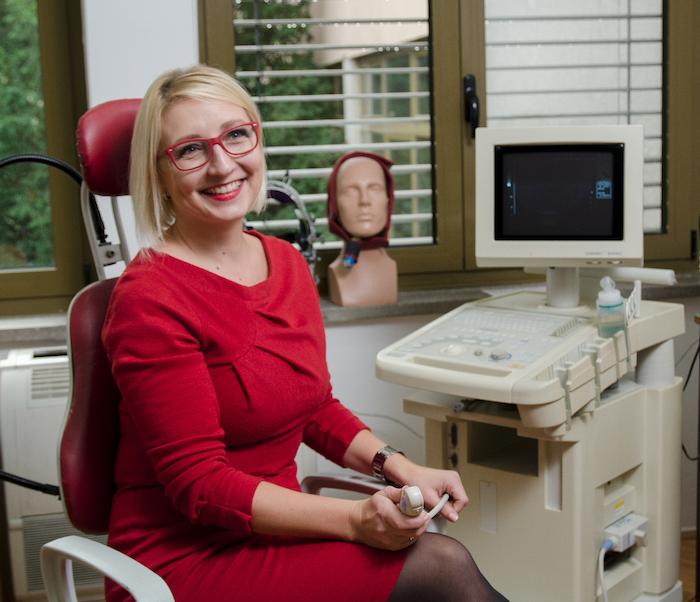 Asst. Prof. Ines Carović
Office:  B 319
Phone: 4092 098
icarovic@ffzg.hr
Office hours: Wed 11-12m, Room B319 and via e-mail: icarovic@ffzg.hr
Bibliography
Ines Carović was born on April 19th, 1983 in Čakovec, Croatia. She finished her primary school in Mala Subotica and general grammar school in Čakovec. In 2001 she started her further education at the Faculty of Humanities and Social Sciences, University of Zagreb and in 2007 she earned the university degrees of MA in Phonetics and Croatian language and literature. Her master thesis was Homonims in Croatian language: the most common pairs and series. She was employed as a research assistant at the Department of Phonetics at the Faculty of Humanities and Social Sciences in Zagreb, in 2008. She teaches several courses for B.A. and M.A. students (Articulatory phonetics, Language learning and Phonetic transcription, Neurophonetics, Rhetoric for teachers). In 2008 she also started her Postgraduate Doctoral study of Linguistics (Phonetics). In 2014 she defended doctoral thesis Ultrasound study of articulation and coarticulation of Croatian vowel system. She participated in projects: Produkcija i percepcija govora, Hrvatski opisni okvir referentne razine B1 and Jednosvezačni normativni rječnik hrvatskog jezika at Institute of Croatian Language and Linguistics. She is a team member of project Coarticulation in Croatian speech: instrumental investigation (CROCO). She received the Award of Croatian applied linguistics society (best oral presentation of young researchers, Award of Fundation "Zlata Bartl", Award "Najstudent Mađimurja" (for the best student of Međimurje), Rector's Award, Dean's Award "Franjo Marković"  and  Scholarship of Croatian Ministry of science, education and sport. In 2019 she became an Assistant Professor at the Department of Phonetics. She is a member of Croatian Philological Society, University of Zagreb, Croatian applied linguistics society and nternational Phonetic Association. She has participated in more than 20 international conferences. Also, she published 20 original papers and reviews. Ines Carović participated as an instructor and speech coach in theatre, television and on many different workshops for variety of speech professionals and nonprofessionals.