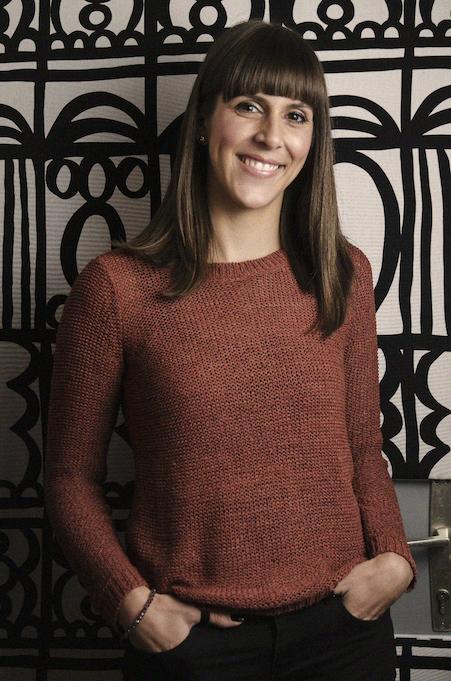 Iva Bašić, postdoc
Office: B 318
Phone: 4092 092
ibasic@ffzg.hr
Office hours: Mon 10:00-11:00 and via email
Bibliography
Iva Bašić, PhD is a postdoctoral researcher at the Department of phonetics. She was born in 1988 in Zagreb, Croatia. She finished her primary school and general grammar school also in Zagreb. In 2006 she started her further education at the Faculty of Humanities and Social Sciences, University of Zagreb. During the undergraduate study she was a student assistant of the Department of phonetics and worked on several courses (Articulatory phonetics, Neurophonetics, Language learning and Phonetic transcription). In 2009 she received the Chancellor's Award. She finished her undergraduate education and earned the university degrees of university Bachelor in Phonetics and university Bachelor in Linguistics in 2009. The same year she continued her education and started the Masters in Phonetics and Linguistics, attending four modules. Also, she received The "City of Zagreb" University Scholarship and was awarded by the Mayor of Zagreb. In 2011 she earned the university degrees of MA in Phonetics (Scientific module and module of Speech and Hearing Rehabilitation) and Linguistics (modules of General and Applied linguistics). She was employed as a research assistant at the Department of Phonetics at the Faculty of Humanities and Social Sciences in Zagreb, in 2012.
She teaches several courses for B.A. and M.A. students (Orthoepy of the Croatian language I, Nonverbal Communication and Teaching methodologies of Phonetic care of voice and pronunciation – individual approach). In 2012 she started her Postgraduate Doctoral study of Linguistics. She was also a mentor at the 40th public speaking school for gifted high school students. At the beginning of 2013 she became the member of the Croatian Philological Society. She has participated in more than 15 international conferences. Also, she published 10 original papers and reviews. In the December of 2014 she visited forensic phonetic laboratory JP French Associates in York (UK), University of York including the forensic laboratory at the department of Linguistics and the forensic laboratory at the Metropolitan Police London. In 2017/2018 she held four public lectures. In July 2019 she became a postdoctoral research associate at the Department of Phonetics.