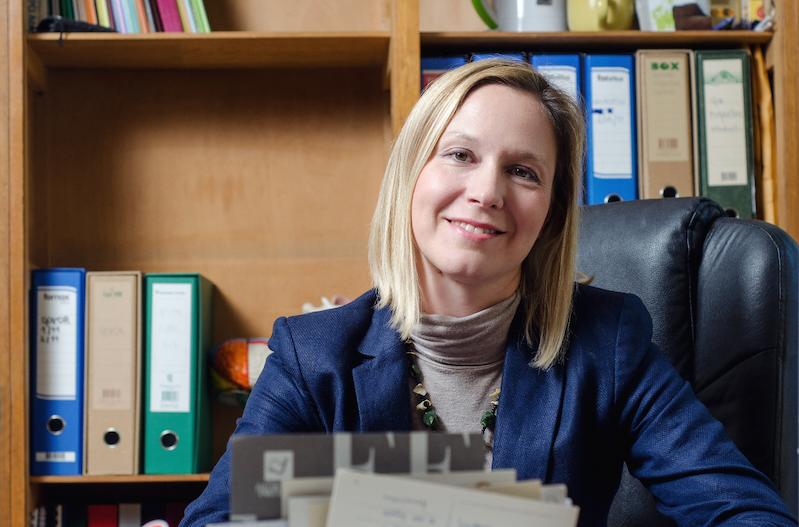 Ana Vidović Zorić, prof. assistant
Office: B 319
Phone: 4092 098
anvidovi@ffzg.hr
Office hours: Thu 12-13:00, and via e-mail
Bibliography
Ana Vidović Zorić was born in 1981 in Sisak, where she finished primary and grammar school. In 2006 she obtained a master's degree in Croatian language and literature and Phonetics, and in 2015 she earned her PhD, with a thesis entitled Speech errors in phonological encoding and phonetic realization at the Faculty of Humanities and Social Sciences, University of Zagreb. Since 2008 she has been working at the Department of Phonetics at the Faculty of Humanities and Social Sciences, where she is currently a postdoctoral researcher giving lectures in several courses.
She is also an ISVU and MOZVAG coordinator, and the member of the Committee for Quality Assurance, and the Ethics committee at the same Department. She collaborated on the scientific research project Production and perception of speech, and currently collaborates on two scientific research projects: CROCO – Coarticulation in Croatian speech: instrumental investigation, funded by the Croatian science foundation and the project entitled Speech errors database, funded by the University of Zagreb. She is executive secretary of the Phonetic journal Govor / Speech. She is also a member of the Croatian Applied Linguistics Society, as well as the Croatian Philological Society. Her research interests encompass neurophonetics, speech production and speech (dis)fluency. She regularly publishes scientific papers and participates in scientific conferences.